Resources to support children
USAIS has put together some resources specifically for children and those who support them. Hard copies of some of these leaflets, links and pages are handed out to patients and carers throughout their implant and support journey.
If you have any queries or would like additional information, contact USAIS on ais@soton.ac.uk.
USAIS services and other support
The National Deaf Children's Society has resources for children, families and professionals, to access these click on their logo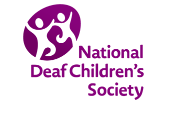 Rehab support from USAIS and other providers
The USAIS Resources on this page are divided into categories and are listed below:
Babies and Young Listeners
USAIS has produced a leaflet explaining the development of sound perception and awareness in babies and young listeners with some activity ideas that can help develop these skills.
Babies and Young Listeners Leaflet
The Elizabeth Foundation is based in Portsmouth. It is a charity which helps babies and young children to learn to listen and talk. They host regular activities, residential and on-line training resources for deaf children and their families. Click on the Elizabeth Foundation T-Shirt below for more information about the organisation.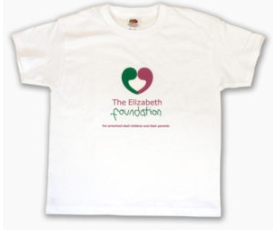 WARNING: Button batteries are extremely dangerous if swallowed by a child. To learn about this click here
Pre-School and All School Age Listeners
Here at USAIS we have so many ideas for activities that can help children learn to listen. These activities are based on three of the "ways" that children listen.
All children need to learn Detection, in other words, to know that sound is present.
Ling Sounds – what are they and why are they important?
Environmental sounds – which sounds around the home can your child hear?
Children need to learn Discrimination, in other words to know that there are different types of sound
Children need to learn Comprehension, in other words to know that words/sounds have a meaning and to act on that in an appropriate way.
Listening in the classroom ideas
Music – A word about music
Music – IMAP Flyer
For more ideas on supporting your child's auditory and speech skills from babies to teenagers, please look at the following implant and device manufacturer websites* below.
Cochlear*
MED-EL*
The MED-EL blog and downloadable resources (Subscribe to keep up to date)
Advanced Bionics*
Advanced Bionics – Rehab Resources
You will need to set up an email address and password/username to access these resources.
*USAIS patients are able to choose their preferred device based on information provide. By linking to these sites USAIS is not endorsing any particular manufacturer or device.
What is it like to Listen with a Cochlear Implant?
The Advanced Bionic Neptune is processor worn by children. We have posted some information about this below:
Challenges
Challenges of listening with a cochlear implant
Children who struggle with changes to routine
Helping with Listening Effort
The cochlear implant is amazing technology. However, even though it helps you to hear, it is not exactly the same as hearing normally.
Everyone has to use some listening effort to understand speech but cochlear implant users work harder than a person with typical hearing because they must fill in the gaps in sound.
The "Go for Gold!" leaflet provides further information about "listening effort" as well as helpful hints and tips on how to manage this
Go for Gold – Leaflet for Children