Emotional Wellbeing and Support
It is important to think about your emotional wellbeing and/or your child's emotional wellbeing, and seek support when necessary. If you notice that you/your child are finding things overwhelming, or find it difficult to cope with any emotions (sadness, worry, anger), please consider speaking to your GP who will be able to direct you to psychological support locally.
If you would prefer to access support designed specifically for individuals with a hearing loss, you may find the links below useful:
Signhealth also offer an in crisis text message support service. For more information go to this page on their website www.signhealth.org.uk/signhealth-crisis-text-message-service-powered-by-shout/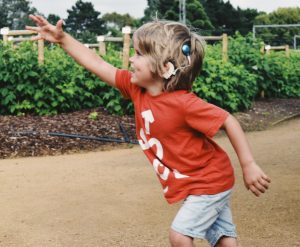 There is also a Clinical Psychology service within USAIS. This service provides support for patients who are undergoing assessment for, or who already have cochlear implants (children and adults), who are experiencing psychological distress related to their hearing loss or cochlear implant(s). Please see the leaflet below for further information, including how to arrange an appointment.
Some teens and adults may prefer to try self-help tools in the first instance, which focus on helping to understand any emotional difficulties and to develop coping strategies. Please click on the links below for further information:
Self Help Guides produced by Northumberland, Tyne and Wear NHS Foundation Trust web.ntw.nhs.uk/selfhelp – titles cover a range of mental health issues.
The Samaritans also offer a safe place for you to talk any time you like, in your own way. A text messaging service is available.
Support with mental health and Corona virus
We have produced a list of links and resources for you, our patients and families, which we hope will provide some help and support during this time.