We believe that leading and taking part in clinical research is a vital part of our role to improve the outcomes and experiences of patients who come to our centre. We are lucky that we work within the University; this means we can often translate research findings quickly into benefit for deaf people. Please click on the links to find out more about any of these areas.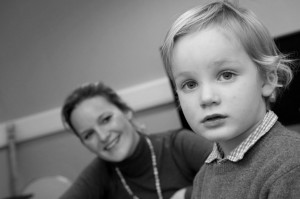 Our staff contribute directly to research projects at all stages: planning, leading, collecting data, writing up results, and sharing findings in journals, newsletters and conferences. We also supervise BSc, MSc and PhD projects, and some staff are doing PhDs themselves.
We believe that patients and their families should be involved in research at all stages too. We have an active researcher/patient/recipient/supporter group and partnership of people drawn from all walks of life, who are involved with, or have lived experience of hearing loss and/or cochlear implants. Everyone has something to contribute. Find out more about All_Ears@UoS.
We collaborate actively with a number of academic departments within the University, including the Institute of Sound and Vibration Research, Clinical Neuroscience Group in the Faculty of Medicine, Web and Internet Science, the Department of Music and the Faculty of Health Sciences.
USAIS is involved in research in five key areas below:
1. Remote Care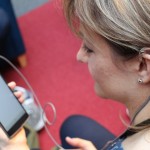 Pioneering research which aims to enable more patient empowerment through remote monitored self-care.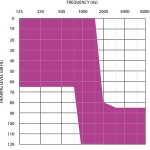 2. Hearing preservation and optimisation
Research into preservation of residual hearing after cochlear implantation; improved detection and prevention of adverse events including device failures and optimisation of tuning.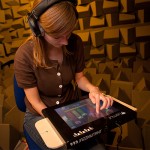 3. Music and hearing
Exploring the experiences and relationship cochlear implant users have with music to improve their quality of life.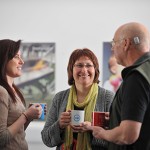 4. Meeting the needs of all cochlear implant recipients
USAIS is committed to developing new approaches to help particular groups of people with specific needs who receive cochlear implants.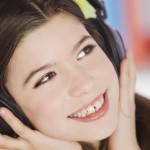 5. Hearing beyond the audiogram
Helping people hear better is not just about enabling listeners to pick up quieter sounds-it is also about maximising the ability of the brain to interpret sound.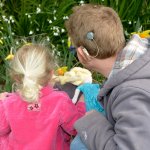 6. Professionals and haptic devices
The perspectives and recommendations of cochlear implant professionals and users for the development of a wearable haptic device