Meeting the needs of all cochlear implant recipients
USAIS is committed to developing new approaches to help meet the needs of particular groups of people who receive cochlear implants, specifically:
Adolescents with cochlear implants
Auditory neuropathy spectrum disorder
Congenital deafness and cochlear implantation
Cochlear abnormalities
Cochlear implant recipients outside NICE guidelines
Implantation for the very young
Current Doctoral Student Projects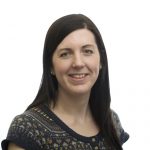 Suzanne O'Gara, Pre-lingually deafened adults: Expectations of Cochlear Implantation, enrolled 2015 supervised by Dr Maggie Donovan Hall, Dr Carl Verschuur and Dr Vicky Watson
Suzanne's project is focused on gaining a better understanding of the needs and experiences of congenitally or pre-lingually deaf adults who receive cochlear implants.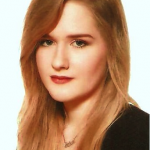 Dominika Behounek, Modelling Electrocochlear Responses in Auditory Neuropathy Patients, enrolled 2015 supervised by Dr Ben Lineton and Dr Carl Verschuur
Dominika's PhD work aims to develop a model of the link between the inner ear (cochlea) and hearing nerve which can be used to improve outcomes with cochlear implant recipients, particularly those with ANSD (Auditory Neuropathy Spectrum Disorder).
Sharmila Patel, Is neural recovery function an indicator of speech performance in cochlear implant recipients? Enrolled on the Doctorate in Clinical Practice from 2013, supervisor Dr Carl Verschuur
Sharmila's PhD work is focused on finding better ways to programme cochlear implant devices for individuals with Auditory Neuropathy Spectrum Disorder
Recent Doctoral Student Projects
Victoria Watson, a staff member in the Hearing and Balance Centre recently completed her PhD dissertation co-supervised by Dr Carl Verschuur and Prof Judith Lathlean, Exploring the experiences of teenagers with cochlear implants, which can be accessed via http://eprints.soton.ac.uk/386314/
Her work focused on the experience and specific needs of teenagers who use cochlear implants.