Service delivery to Children and Young People at USAIS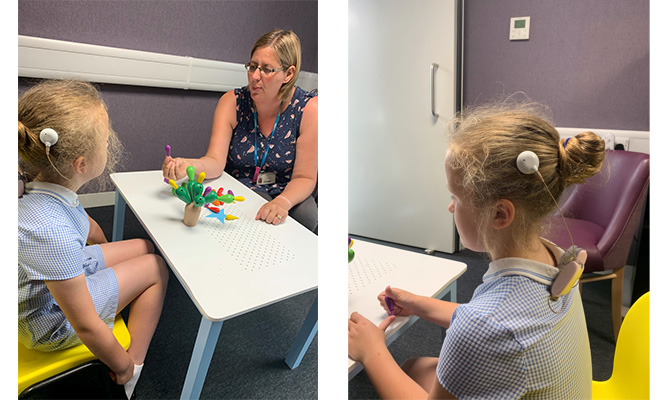 USAIS conducted a review of the services delivered to the Children and Young People (CYP) on our programme. This was carried out to improve efficiency and impact of the service that USAIS offers. It has allowed USAIS to offer specific focused support in the early years post implantation/fitting and then in later years to offer targeted support as needed.
After having surgery, the CYP moves on to the Foundation Phase. This normally lasts from surgery until 3 years post cochlear implantation. During the Foundation Phase the CYP will be assigned a Key Contact and is seen according to a regular schedule of appointments. The Audiologists and Key Contact will work together with parents, carers and local services to establish the best use of the implant and associated equipment. They will work to ensure that the CYP can be moved onto the next stage of the service.
After 3 years (if appropriate) the CYP will transition into the Monitoring Phase (until their 19th birthday, when they transition over to the adult service). During the Monitoring Phase there will not be an allocated Key Contact. The CYP will be seen in clinic on an annual basis for their audiology appointments. There will be a CYP Rehabilitationist in the appointment too.
During the Monitoring Phase there will be a Duty Rehabilitationist available for a period each day to address any routine queries. This service will operate like the Duty Audiologist we have in place.
Letters explaining the changes have been sent to all parents/carers and local services.
You can contact us as usual on the following ais@soton.ac.uk email for all queries.