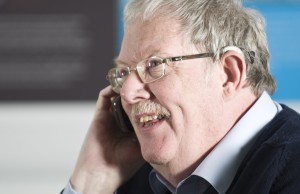 Courses aim to equip delegates with a new skill and additional knowledge. They are usually, but not always, for those professionals who support our patients.
Workshops are an opportunity to try equipment and practice new skills. Workshops are usually to help our patients get the best from their Cochlear Implants.
Some courses and workshops are FREE to USAIS patients and those who support them, most are held on University of Southampton premises but check individual course details for the most up to date and correct information. Dates are subject to change.
Courses
Courses for those who provide support
We run a training programme for professionals who support our service users. The programme is adjusted throughout the year, but there is link to some of the courses below. The programme includes the following:
Courses for patients
Introduction to Lipreading (10 week course)
Lipreading is a vital communication skill for many people with hearing loss. It involves watching and recognising lip shapes and facial movements of speakers to gain a better understanding of what they are saying.
Our experienced lipreading teacher runs this 10-week introduction to lipreading course. The latest 10 week course commenced on Thursday 3rd October 2019. The course operates for two hours from 10 am to 12 noon from Thursday 3rd October and over the following 9 weeks. For more information follow this link.
To see information about our current programme and other training opportunities click here.
COURSE COMPLETED
Workshops
For more information on any workshop please click on the relevant link which can be found below:
If you are interested in attending any of our workshops please get in touch by emailing ais.training@soton.ac.uk