Auditory Implant Service Clinic opening on 22nd June 2020 (with BSL)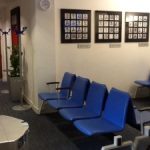 As of Monday, 22nd June 2020, the University of Southampton Auditory Implant Service will be open to see patients and families in our clinic, in line with government and NHS easing of restrictions. We will have a limited number of patients in clinic to ensure that everyone is kept safe in the current circumstances. We will send information on what to expect when you arrive with all appointment letters.
The Information sheet for patients attending appointments at AIS can also be found on our website on the Getting to us page. You can also find information about how to find us and parking on the same page.
All appointments need to be pre-arranged; we are not able to see patients without prior arrangement, even if this is to pick up any spare equipment. If you have a problem with your processor or need accessories contact Spares and Repairs
Patients and families will be contacted to arrange appointments. We are working through the backlog so please bear with us whilst we work through the prioritisation list.
If you have any questions, please don't hesitate to contact your key worker (for children) or your team lead (for adults). Contact details can be found below: