Device Troubleshooting half-day workshop on 18th January 2024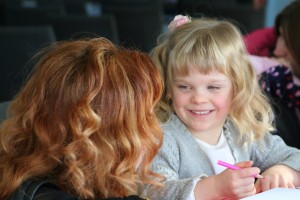 This morning half day course is run for anyone working with patients with a cochlear implant who would like to feel more confident using and handling the speech processors.
The course is free of charge for professionals who are supporting USAIS patients, otherwise there will be a charge of £25.
Delegates will spend time working in small groups; handling the processors and accessories, and will learn to trouble shoot the devices. Delegates will be asked to choose up to two of the three cochlear implant companies that they would like to spend time learning with (MED-EL, Advanced Bionics and Cochlear).
If you only work with one manufacturer, the session will be shorter for you.
Date: Thursday,18th January 2024
Time: 9:30am – 12:30pm
Venue: University of Southampton, Avenue Campus

The button below will take you to the Online Store AIS course booking page:
Click here to select link to the course booking page
(Note: there is more than one course available)
If you have any queries contact ais.training@soton.ac.uk
Flyer Device Troubleshooting 18 Jan 2024
Please bring evidence of booking when you attend the training