Cochlear Implants: The Basics
Cochlear Implants: The Basics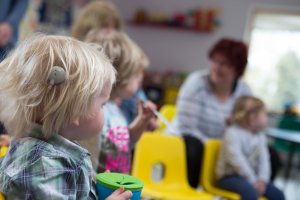 Date: Friday, 22nd September 2023
Time: 9.15 am – 4.00 pm (times may be adjusted)
Fee: FREE to those who support an USAIS patient (Other delegates £30)
Venue: Southampton University Avenue Campus
This one day course is aimed at professionals with no prior knowledge of Cochlear implants who want to know the basics in order to support a child in a classroom setting. This would be of particular interest to SENCO' and Learning Support Assistants.
Topics will include:
What is a cochlear implant? What does it sound like?
Introduction to the equipment, the components parts, buttons, lights etc
Fundamentals of listening development
Routine listening checks
What is it like to have a hearing loss?
Meeting a CI user and a parent of a CI user
How to support a CI user in his/her educational setting.
How to improve the listening environment for a child
There will be comfort and lunch breaks as required
Booking Information – To book a place on this course please click on the link to the Online Store below:
Click on this link to Southampton University Online Store
(Note: There is more than one course available to book)
Please note that if you have not previously booked a course on the Online Store you will be asked to create a log in
Delegates will attend two workshops in breakout rooms
A workshop relating to one of the following implant manufacturers:
Advanced Bionics, AB – which has Neptune, Naida Q70 and Q 90 processors
Cochlear – N6/N7, CP1000 processors
Med-EL – Sonnet, Sonnet 2 processors
You will be asked to add the name of the child you support and your choice of device and age group when you apply for the course. If you are unsure of the make and model the child you work with uses, there is an option which allows USAIS to select this for you.
A workshop relating to one of the following age groups:
Pre-school
Primary
Secondary
Please note: You will receive a confirmation email upon successful booking onto the course. Please ensure you have completed all stages of the booking process.
Please contact AIS.Training@soton.ac.uk if you have any queries.
You will get an email of confirmation once you have successfully completed the booking. Please contact us if you do not receive this.