Royal College of Surgeons' visit to the Auditory Implant Service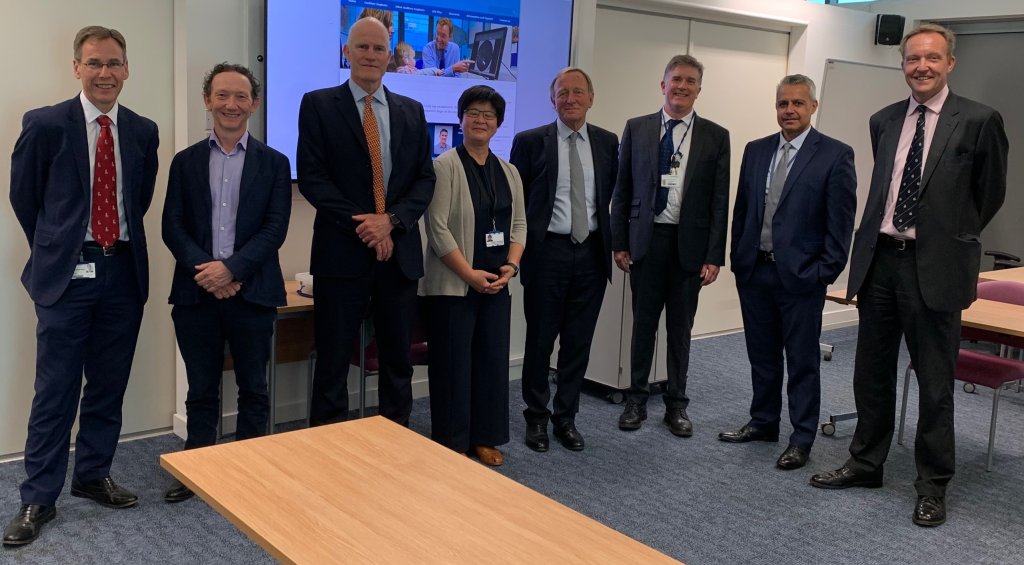 A senior delegation from the Royal College of Surgeons (RCS) visited the University of Southampton on Tuesday 29th June to see the Auditory Implant Service and meet with the Vice-Chancellor and other senior staff. The RCS promotes and advances standards of surgical care for patients and regulates surgery in England and Wales. The visit by the RCS was part of their efforts to raise awareness and galvanise action to address the challenges for surgical services, including long waiting lists due to the Covid pandemic. The visit also highlighted the crucial role played by the Higher Education sector in supporting NHS surgical services and helped develop links between the University and local surgical providers.
The focal point of the visit was a tour of the Auditory Implant Service (AIS), a regional centre based within the University of Southampton Faculty of Engineering and Physical Sciences. AIS provides assessment and life-long care to those needing cochlear implantation and related types of surgical implant for the treatment of deafness. The AIS Team works with six hospitals in the South of England to provide this life-transforming technology and care, and supports over 2,000 patients, providing implants to up to 120 new recipients annually.
Neil Mortensen, president of the RCS, along with a number of senior RCS, Faculty of Medicine and local NHS staff (including Mr Tim Mitchell, vice-president of the RCS and member of the AIS surgical team) learnt about the outstanding work undertaken by AIS and the wide-ranging contributions of the University to advances in surgery through medical education, research and enterprise. Professor Carl Verschuur, Director of AIS, led the group on a tour of AIS' specialist clinical facilities in building 19 and introduced the group to a young cochlear implant user and her father, who shared their experiences with the visitors. The visitors were also welcomed to a lunch with the Vice Chancellor, Mark Smith, who led discussions on the University's range of contributions to, and collaborations with, the NHS, focusing on the different ways in which the University can play a positive role in addressing the wider challenges for surgical services in the NHS.