PhD Audiology Opportunity: Subarachnoid Haemorrhage, Hearing and Cognition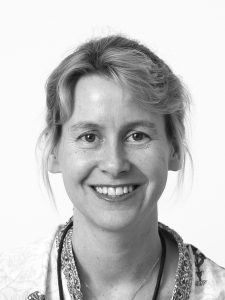 Subarachnoid haemorrhage (SAH), a subtype of stroke, is a bleed on the surface of the brain. It has a high fatality rate (approximately 50%) and for those who survive it is often a life altering event. There is increasing recognition that, although people with a history of SAH look outwardly healthy, they have substantial "hidden" disability which impairs their daily functioning. Significant neuropsychological issues such as cognitive dysfunction, depression, anxiety and post-traumatic stress disorder are often reported by SAH survivors.
We have discovered that one fourth of patients after a specific type of brain haemorrhage, subarachnoid haemorrhage, have central auditory processing difficulty. The first study to demonstrate this, in our patients, has been published (https://doi.org/10.1002/acn3.714) and we have subsequently confirmed this finding in subarachnoid haemorrhage patients from the UK Biobank (manuscript in preparation). Unlike other forms of stroke, subarachnoid haemorrhage survivors are young and there is significant loss of economic productivity as a result.
We have secured funding to cover half the stipend and fees for a 3-year PhD project to study this hearing deficit and interplay with cognition in more detail and trial a personal assistive listening device in subarachnoid haemorrhage patients with central auditory processing difficulty. We are in the process of seeking industrial financial sponsorship to cover the other half of the studentship and a number of personal assistive listening devices.
We are looking for a potential PhD student with an interest in the area, and possibly able to self-fund or generate self-funding for the other half of the stipend and fees to commence in October 2021.
The project builds on a well-established partnership between Prof Nicci Campbell (Audiology) and Prof Ian Galea (Experimental Neurology/Medicine), including joint research, publications and conference presentations. You will be based at the Highfield Campus, University of Southampton but also working at Wessex Neurological Centre, Southampton General Hospital.
For more information or to further discuss this opportunity contact: Prof N Campbell (n.g.campbell@soton.ac.uk) or Prof Ian Galea (i.galea@soton.ac.uk)