Can Haptic Stimulation Enhance Music Perception in Hearing-Impaired Listeners?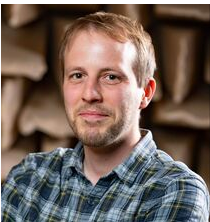 Dr Mark Fletcher conducts research into hearing loss at the University of Southampton's Auditory Implant Service and The Institute of Sound and Vibration Research. He has specialised more recently in haptic devices that convert sound to vibrations on the wrists with a view to enhancing hearing for cochlear implant users.
In this latest paper, which appears in the latest issue of the journal Frontiers in Neuroscience, Dr Fletcher examines whether haptic devices can enhance music perception for cochlear implant and hearing aid patients.
In his summary Dr Fletcher says:
Several recent studies have shown that haptic stimulation can enhance CI listening by giving access to sound features that are poorly transmitted through the electrical CI signal. This "electro-haptic stimulation" improves melody recognition and pitch discrimination, as well as speech-in-noise performance and sound localization.
The paper considers the limits of music perception for listeners with a hearing impairment as well as the limits of a tactile system. Dr Fletcher then reviews the devices that are available and how they need to develop to improve their effectiveness in music and speech perception.
If you would like to read more about this topic, please click on the link below to view the paper in full.
Link to the paper presented in Frontiers in Neuroscience by Dr Fletcher
If you would like to look at the project website which contains more information about the haptic device, other research and the team, click here.