Children who struggle with changes to routine
For professionals and families supporting children and adults who struggle with changes to their routines, and who perhaps do not have the language skills to understand what a visit to the Auditory Implant Service (AIS) will involve, we highly recommend creating a personalised Social Story. Although Social Stories were originally created to support people with autism, they are widely and successfully used with a wide range of people with communication difficulties.
A Social Story is sometimes misunderstood as an "instruction manual" to tell the person what they should do. It's not. A Social Story is a way of interpreting what might be unguessable about a situation for the person, an additional communication channel to reassure and support them in an unfamiliar task in an unfamiliar environment. A Social Story might include a couple of suggested choices of action, but mostly it will explain the context in an accessible way.
AIS has created a patient experiences website with particular themes and videos which may help. You can access this here.
Or if you would like to create your own social story, please find some images of the AIS rooms and equipment which you are very welcome to use for Social Stories and other support material for the child or adult you support. We have photographs of our staff on this website here. You will be able to right click, then copy and paste any image into a word document for the purpose of supporting a child (or adult). If you need any additional or more specific images or more specific information about what a visit to the Implant Centre might entail, please contact AIS by emailing ais@southampton.ac.uk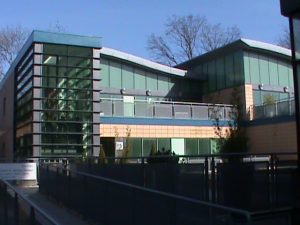 The Auditory Implant Service Building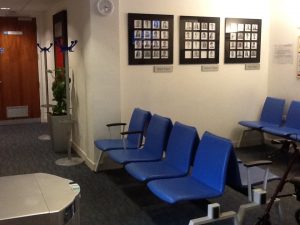 The Auditory Implant Service waiting room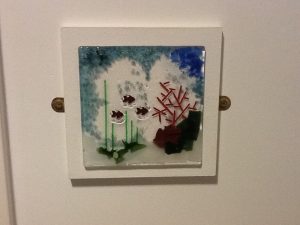 All clinic rooms have picture tile indicating the name. This is the tile for the clinic room Coral.
This is the inside of one of the clinic rooms. This is Coral.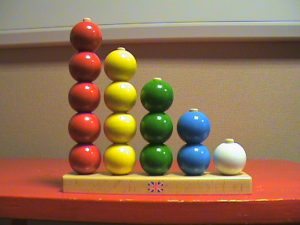 This is one of the toys – The Abacus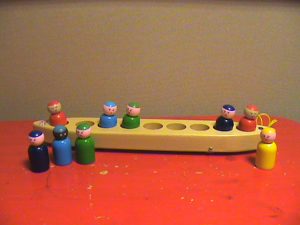 This is one of the toys – Man in the Boat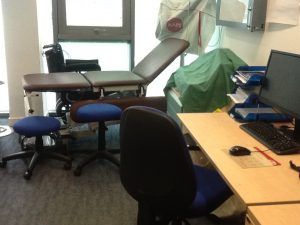 This is the Medical Room. The Surgeons will always see you in this room, but when they are not using it, other clinicians use it too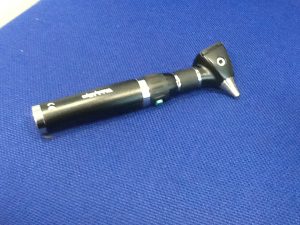 This is an Otoscope which clinicians and surgeons use to look inside ears.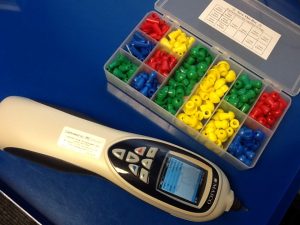 AIS clinicians and surgeons use several tools, this one is a Tymp Machine.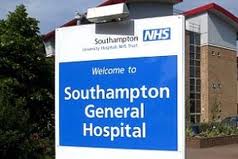 Although most of our patients visit us at the Auditory Implant Service, sometimes they will need to go to one of the four hospitals we work with. This is the sign for one of those hospitals.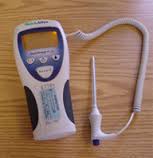 This is our thermometer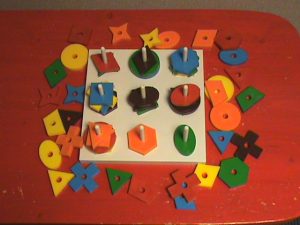 This is our Shape Sorter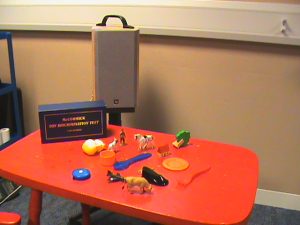 This is our Toy Test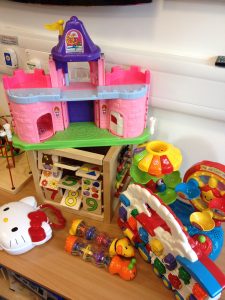 Here are some of our toys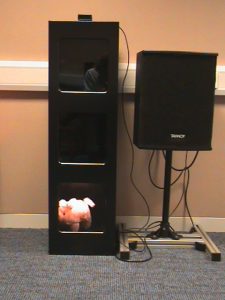 This is a VRA