Saturday Coffee Morning at USAIS with MEDEL – 8th July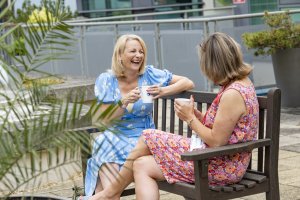 MEDEL will be hosting a coffee morning on 8th July at the Auditory Implant Service in Southampton.
MEDEL Patients are welcome to come along.
The event will start at 10am. Stay as long as you need to, but there will be plenty to learn about during the morning and the team will stay until 2pm to answer any individual questions or queries.
A full programme of activities has been arranged throughout the morning and will include information on:
The latest technology and features – what you can do with your Finetuner, Audiolink, Audiostream, Amazon Fire TV.
Looking after your processor
Connecting to accessories and listening to direct streaming
Ipads will be available for listening to music programmes and a CI Mentor will be attending along with MEDEL and USAIS. Bring along your own equipment if you need help with this. There will be plenty of support.
If you are a MEDEL patient, or support a MEDEL patient and would like to attend this event, please send an email to ais.training@soton.ac.uk. We need replies back by the end of the day on 30th June 2023.
Please click on link below for MEDEL Flyer