Music for the Mind – weekly music-making in Southampton
Soco Music Project, Southampton City Council, Creative Options and Solent Mind have joined together to provide these fun music-making sessions for adults.
These sessions will enable adults to come together, connect and support each other other in a safe space. These free music-making sessions will aim to support adults with their mental health and will be great fun.
If you are interested in making music, whether you are a confident singer or musician or want to get started on your musical journey, especially if you are local to Southampton, give it a try.
The FREE weekly sessions are available either on a Monday or Friday afternoon.
For more information see the organisers' poster below, along with an application form which you can submit to the email address provided.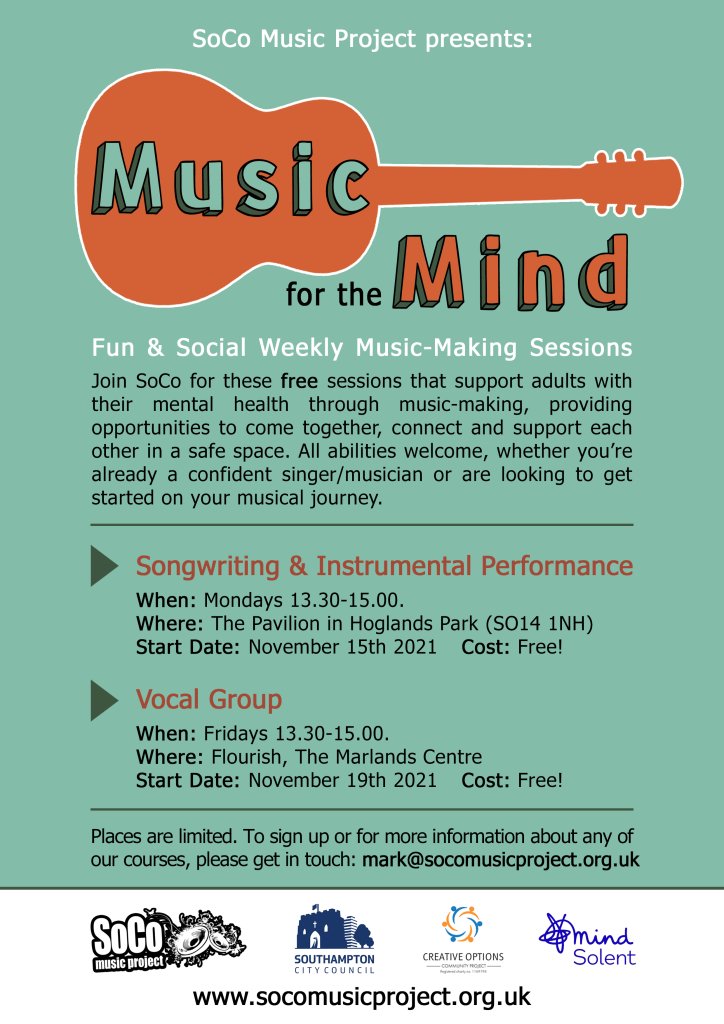 SoCo Music For The Mind – SCC Enrolment Form
If you have any queries, please contact the organiser by email on admin@creative-options.org