Music lovers can take part in an event for hearing implant users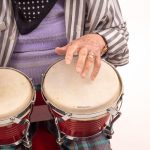 Here is an opportunity for people with a hearing implant to participate in a virtual music event. These focussed events are rare.
A few years ago the Auditory Implant Service was working with patients in a music workshop. The Integrated Music Awareness Programme (IMAP) site remains operational and we are hoping to eventually update it. For information about the research and the work around this, you can read about it on our dedicated web page
For a link to the USAIS music web page click on this link
If you like music, you now have the opportunity to take part in this once-in-a-lifetime virtual music experience!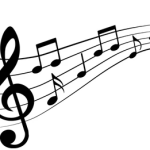 "Virtual Voices & Band" is a global event where hearing implant users from all over the world will perform a song together! It doesn't matter what instrument you play or how well you sing—anyone can be part of Virtual Voices & Band.
It will take place online this autumn.
Want to know more? Register now and get more information and updates via email:
For up to date information about Virtual Voices & Band click on this link