Living with Deafness inspires Jacqueline Haskell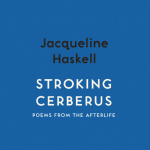 Living with deafness inspires Jacqueline Haskell's debut poetry collection for Myriad's spotlight on unrepresented writers
Published 29 January 2020 – Price £5 per book
ISBN 978-1-912408-46-7 or E-ISBN 978-1-912408-47-4
Link to entire book collection
This dazzling series shows that if the barriers can be vaulted there is true beauty to be had from the lesser-walked streets of literature. These works are both nourishing and inspiring, and a gift to any reader (Kerry Hudson)
The living have always told themselves stories about the dead, but few of us stop to wonder if the dead ever tell tales of the living. Through the prism of Haskell's identity as a deaf poet, come the themes of communication – or miscommunication – across worlds, languages and between the living and the dead.
Drawing inspiration from electronic voice phenomena, near-death experiences and apophenia, Jacqueline Haskell delves into the world of the occult to find life after death. From documented attempts to capture voices from "the Beyond", to the classic stories of mythology, to her own incredibly moving experiences of loss, these poems celebrate life on the divide and everything in between – as forcible as they are humorous, as poignant as they are thought-provoking.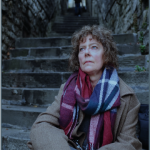 Jacqueline Haskell is a deaf poet and novelist. She won the Telegraph Short Fiction Award and has been listed in other competitions, including the Bridport Prize and the Asham Award. She has an MA in Creative Writing from Birkbeck, and lives in the New Forest
Spotlight Books is a collaboration between Creative Future, New Writing South and Myriad Editions to discover, guide and support writers who are under-represented due to mental or physical health issues, disability, race, class, gender identity or social circumstance. The aim of the series is to spotlight new talent that otherwise would not be recognized, and to help writers who face barriers or lack opportunities to develop their creative and professional skills in order to create a lasting legacy of work.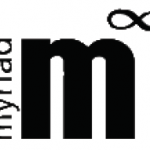 Myriad Editions
Please contact Emma Dowson 020 8715 5043 or 07726 321622 or email edowson@virginmedia.com or info@myriadeditions.com