MEDEL Hearpeers – Webinar on 1st November 2023 @ 6pm
Hearpeers is MED-EL's international community for people with hearing implants, those considering getting a hearing implant, and family or friends of implant users or candidates. With Hearpeers, you can connect with hearing implant recipients from around the world; learn more about hearing loss, hearing solutions, and life with a hearing implant; and hear from others about their journey into the hearing world.
For more information about Hearpeers click on this link to the dedicated MEDEL site.
Jessica is a Hearpeer and will be hosting a Webinar at 6pm on 1st November 2023
Jessica is a mother and an implant user. She will talk candidly about losing the ability to hear and what it's like to be a mum with hearing loss, her worries and her fears and how her implant and audio processor have made such a difference to her and her growing family.
Since receiving her implant, Jessica has grown in confidence, started a new job and is looking forward to the birth of her second child.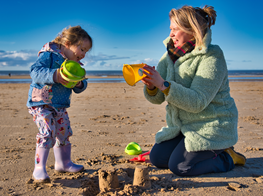 Candidates and cochlear implant users are invited to join this Webinar on Wednesday 1st November from 6pm to 6.45pm, which will include a Question and Answer session where attendees will be able to ask questions to Jessica or a clinical specialist.
If you would like to take part in this event, please click on this link and complete the registration form