Winner of Graeme Clark Scholarship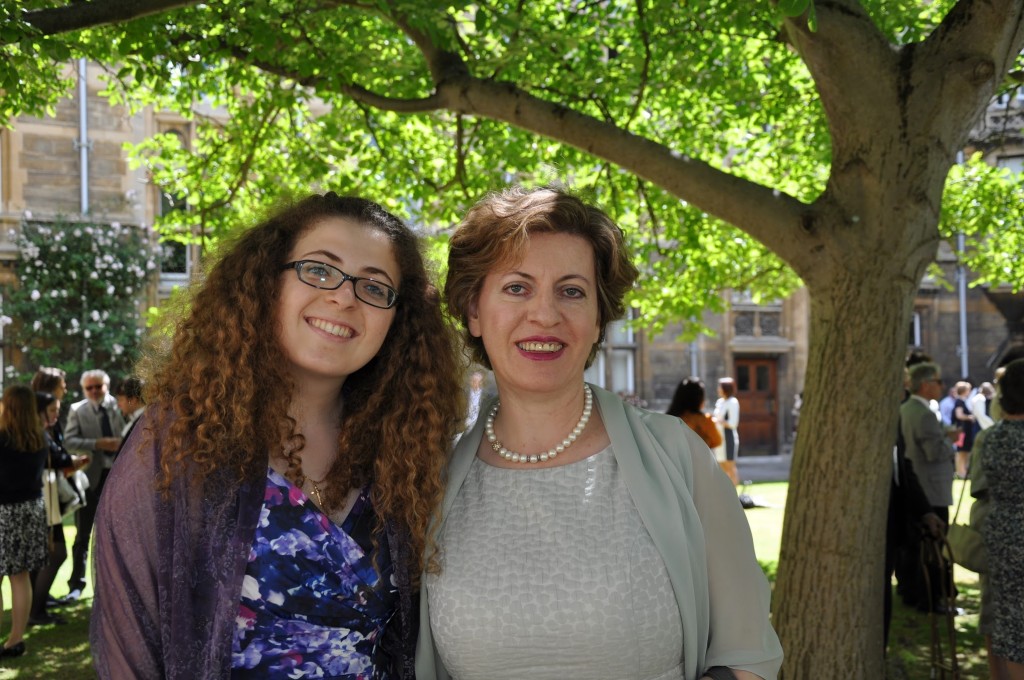 It is with pleasure that I announce Genevieve Khoury from Fareham as winner of the Graeme Clark Scholarship offered by Cochlear UK.
Genevieve (20), was born with a progressive hearing loss, although she was not diagnosed until the age of six. She wore hearing aids, until her hearing deteriorated to a level where she received little or no benefit from wearing them. At the age of 15 she received her first cochlear implant followed by her second at 19 from Southampton Auditory Implant Centre. She is currently studying Medicine at The University of Liverpool.
Genevieve aims high and is diligent and committed in her studies. She attended mainstream school and achieved excellent qualifications (10 A/A*s at GCSE & 4 A/A*s at A level). As well as achieving academically, she has participated in many activities including representing her school in Tennis, Netball and Badminton. She learnt to play the Violin and was a member of her school Orchestra and during school holidays, volunteered at an Alzheimer's care home, disabled teenagers' school and local hospice.
Genevieve says "The benefits of having cochlear implants are huge! I often relied on the help of close friends for clarification of things I misheard and was generally a quiet person. I now have access to sounds I had never heard before and I am able to hear all the letters that make up everyday speech. My confidence has grown and so has my social group.
A greater hearing range has meant I am able to benefit not only from speech sounds but also sounds that are common place or unremarkable for others. I am able to finally hear the birds sing, the ticking of the clock (used to assume it was a figure of speech!), the indicators of the car and the crossing signal beeps amongst other things. I am able to listen to the news on the radio and friends and family have reported an improvement in my speech."
As a Nucleus 6 recipient, Genevieve has been able to make full use of her wireless accessories. She says "I have connected the 'Mini-Mic' accessory to my Thinklabs One Stethoscope and am able to hear heart and lungs sounds on myself and family members which I could never do before! It is amazing! I can also take advantage of connecting the stethoscope to my phone to allow me to see ECG tracings."
On hearing that she had won the award, Genevieve said "I am delighted and extremely grateful to be rewarded the Graeme Clark Scholarship. Having cochlear implants has opened up a world of opportunities for me and has allowed me to fulfil my dream of studying medicine.  I am very grateful to have had continuous help and support from all my friends, teachers, family and the staff at Southampton Auditory Implant Centre."