We have changed our name!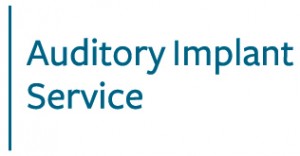 We were formerly known as the South of England Cochlear Implant Centre.
Our new name is the University of Southampton Auditory Implant Service. We have re-branded to reflect the fact that our work has expanded greatly since we were established in 1990.
As well as a long established Cochlear Implant Programme, we can also offer  services for Middle Ear Implants, Bone Anchored Hearing Aids and Auditory Processing Disorders.
Using the facilities at the University of Southampton we are able to offer a variety of workshops and training courses for local professionals, implant recipients, parents and other family members.
We accept referrals from Audiology and ENT specialists from a wide area across the South of England and the Channel Islands. We also accept patients who have already received an implant who wish to transfer their care to our service.
We offer a comprehensive assessment and treatment package and we are able to provide life-long follow-up and maintenance of auditory implants. We treat people of all ages ranging from babies to older adults. We are also able to offer some private care for patients within and outside the UK.
Our primary service is clinical and we are committed to carrying out research and audit. We use evidence-based clinical research findings to aid the delivery of optimum care to our patients.
We are still based in the same location in Building 19 at the University of Southampton.