Volunteers needed for group sessions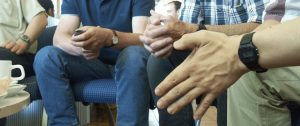 We are looking for volunteers for our cochlear implant recipient experience group meetings. These meetings are part of the assessment process and allow patients to meet a cochlear implant user and ask any questions they might have. They have excellent feedback from attendees.
However in order for these sessions to run we rely on the support of our existing service users to volunteer to attend.
If you are willing to attend meetings, no more than two times a year, please could you contact us at ais@soton.ac.uk to let us know. We will refund reasonable travel expenses incurred.