'This Time Next Year' TV Show Applications
'This Time Next Year' is a show presented by Davina McCall and based on people making a pledge to the nation about what they would like to achieve in one year. They follow peoples' journeys throughout the year to see their progress and – hopefully – see them fulfilling their goal and ambition.
They are hoping to cover a whole range of subject matters in series two, featuring inspirational people and hopefully in turn, inspire others watching who may be in a similar situation to go out and achieve their own goals. This year they would very much like to meet people who are living with a hearing impairment and interested in pursuing a cochlear implant. Please see the flyer below for more information: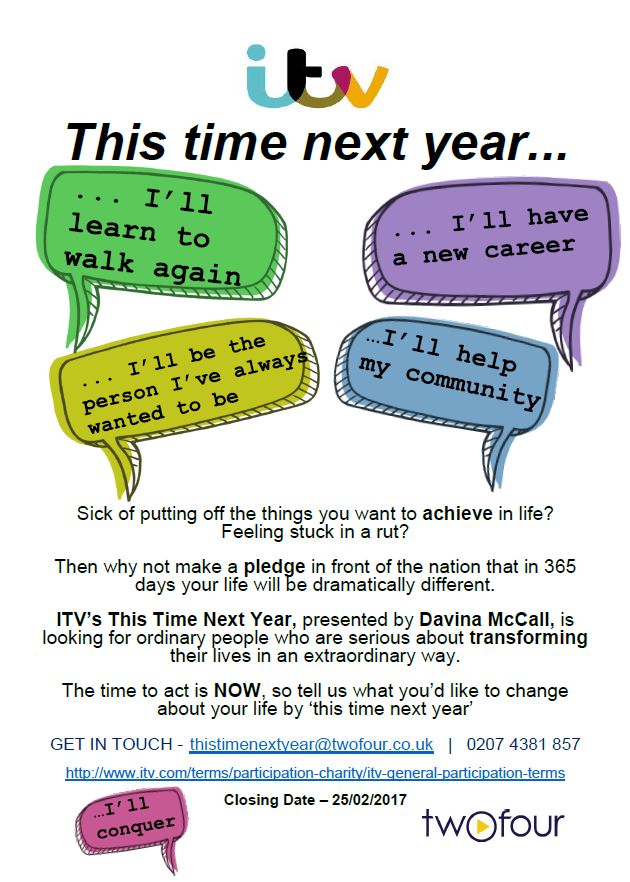 You can watch the latest episode for more information. If you are interested in taking part please visit the application website to complete a form.