Speech Acoustics and Hearing Loss for Speech & Language Therapists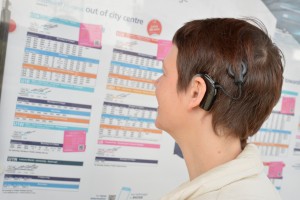 Date: Thursday 8th March 2018
Time: 9:15am- 4pm
Venue: Auditory Implant Service
Fee: £30 including lunch and refreshments
This one day workshop is aimed at professionals who have some familiarity with phonetics/linguistics and want to develop their understanding of these areas to apply them to their clinical work.
Understanding speech acoustics and the effects of hearing loss on understanding speech is important because it gives a baseline to:
demonstrate effectiveness of listening devices
understand why speech perception errors are made
plan the content of an intervention programme
allow hierarchical delivery of tasks
This workshop will give participants information about listening to speech with a hearing loss. It aims to give participants increased confidence to be able to work out, describe and provide strategies to lessen the listening and speech difficulties experienced by people they are working with.
Booking Information
To book online please visit the following link: http://go.soton.ac.uk/90f