Running across the Alps for The Elizabeth Foundation (and Theo)
Theo was born without hearing and at the age of two received a cochlear implant through the Southampton University Auditory Implant Service (USAIS). Theo made amazing progress with support from his parents, Tom and Harriet, USAIS and The Elizabeth Foundation; so at 4 years of age, he is able to hear and speak.
In recognition of Theo's incredible journey, on 30th August 2019, Tom ran many miles from Courmayer in Italy, across the mountainous Mont Blanc, though Switzerland, to Chamonix in France. It is a 101 km route with a 6,100 m ascent which must be completed within 26.5 hours. Tom undertook this tough challenge to raise money for The Elizabeth Foundation, the organisation which provided so much additional support to Theo and his family.
Tom completed the run in 20 hours and 46 minutes, well within the time limit and we at USAIS are so very proud of both Tom's and Theo's achievements.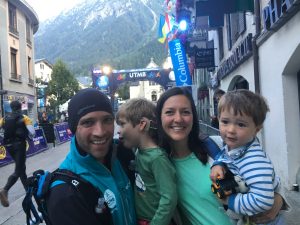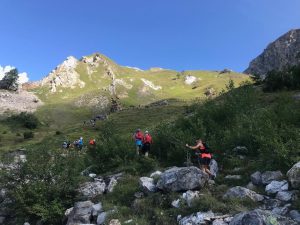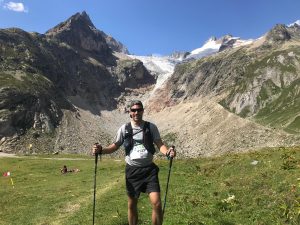 If you would like to know more, or if you would like to support Theo, Tom and the Elizabeth Foundation, visit Tom's Just Giving page by clicking on the link below: