Recruitment – Rehabilitationist (Teacher of the Deaf)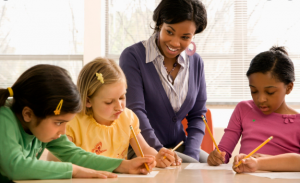 University of Southampton Auditory Implant Service (USAIS) – Engineering and Physical Sciences Enterprise Unit is recruiting a Rehabilitationist (Teacher of the Deaf).
As a qualified teacher of the deaf/educational audiologist, you will join our team of Rehabilitationists supporting children across the South of England who use Auditory Implants, Assistive Listening Devices and Radio Aid Systems. Whilst there will be a need to travel across the south region, your primary base will be the University of Southampton and this gives you an ideal opportunity to gain exposure to a wide range of up-to-date research related to the discipline offering you the opportunity to broaden your areas of expertise including teaching on the MSc and BSc Audiology course.
If you would like to know more click on the link below:
If you would like to know more about the teacher of the deaf role click on the link below:
BATOD link to information about this role