NEW Deaf club in Portsmouth for all school age deaf children to join. Please see the poster below for information.
When? Every other Saturdays from 3-5pm.
Where? Portsmouth Deaf Centre
Why? Meet other deaf children, seek advice from role models, and most importantly, have fun and feel included.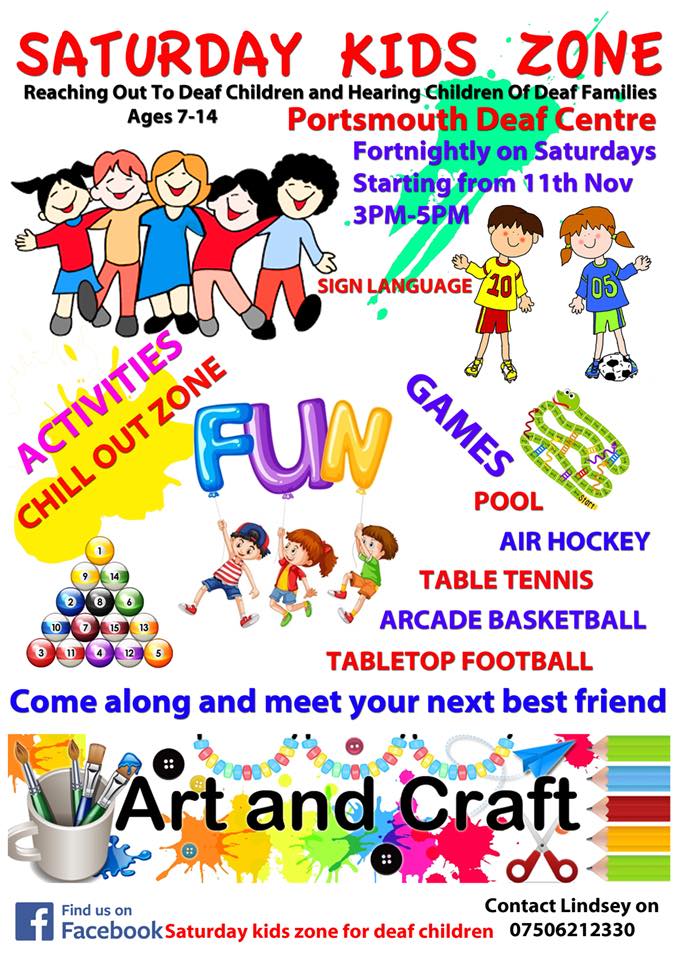 Contact Lindsay on 07506212330 for more information.