New patient story- Rosemary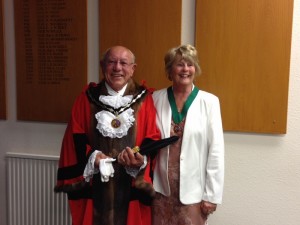 One of our patients, Rosemary, has written to us about her experience of having an implant. Below is a short excerpt…
In October I will have had my cochlear implant for four years.  I am still hearing new sounds; even today I heard a buzzard in the trees in our Recreation Ground field where we live.  I said to my husband,"What bird is that?" as I listened to the short sharp mewing sound nearby.  It was lovely to hear as it is a high pitch call.  Today I just was wearing my implant and not together as i usually do with my hearing aid in the other ear.  (I had forgotten to put it in.  But sound came clear to me as I listened.
Back in May 2013, my husband was elected our Town Mayor and I the Mayoress, here in Verwood, Dorset.  Together we go out a lot to venues and meet people.  Without the implant I don't believe I could have done this with my current natural hearing loss being so severe.
To read the full story click here.