USAIS is pleased to announce deafPLUS has been voted for as the new Charity of the Year for 2017/8.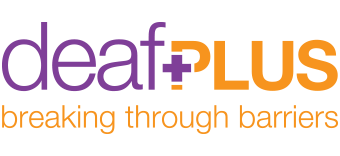 deafPLUS is a registered medium-sized charity working to encourage integration and equality between deaf and hearing people in all areas of life. They provide a range of services from Advocacy to Employment, equipment to information and advice across seven centres around the UK. Their mission is to enable a better quality of life for people who are deaf, focusing on the person rather than the disability.
You can find out more about them at the deafPLUS website.
We look forward to working with this amazing charity over the coming year.
Please look out for collection boxes at reception next time you are in clinic.