NCIUA Summer meeting and AGM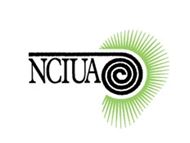 Room B04, Birkbeck Main Building, Birkbeck, University of London,
Torrington Square, London WC1E 7HX,
10.30 a.m. Saturday, 9th June 2018
All cochlear implant users, candidates and friends of NCIUA are invited to their Summer Meeting and AGM. They will meet again in Birkbeck University of London. Buffet lunch will be provided during which there will be the opportunity to sit down or mingle and visit the manufacturers' exhibition stands. As well as presentations from the manufacturers on their latest upgrades and accessories there will be four speakers keeping everyone up-to-date with the latest developments and research.
Debi Vickers from UCL Ear Institute will discuss the latest position on the submission to NICE and how it is hoped the criteria will change to benefit more people.
Jesal Vishnuram, Action on Hearing Loss Technology Research Manager will be talking about the exciting developments in Smartphone and Tablet apps using the latest improvements in artificial intelligence to provide subtitling and speech to text.
Tracey Newman from University of Southampton will be presenting some of the latest research on indications that it may be possible to give some protection to hearing using strategies that control aspects of inflammation. This could be particularly relevant to those who use hearing aids in conjunction with a cochlear implant.
Mr Richard Irving, Queen Elizabeth Hospital, Birmingham will be presenting their work on achieving promising results with patients who have received an implanted microphone.
Please pass this on to anybody you know who has an interest in cochlear implants. Friends and family are welcome. If you know of somebody who is considering a cochlear implant this will be a good opportunity for them to find out more.
Speech to text and a hearing loop will be available in the lecture theatre. To find out the latest information about the Summer Meeting visit http://www.nciua.org.uk and download the information pack including directions, agenda and registration form.