NCIUA Summer Meeting & AGM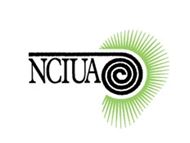 National Cochlear Implant Users Association (NCIUA)
Summer Meeting & AGM
4 June 2016
Birkbeck, University of London, Torrington Square,
London WC1E 7HX
All cochlear implant candidates, users, friends and family are invited to join with members the NCIUA annual Summer Meeting. Come and hear users experiences, find out some of the latest
research and meet the manufacturers.
A contribution of £9.00 per person is requested to defray the costs of the day.
Programme
Speech to text and a loop system will be provided in B35
10.30 Registration in B04, tea, coffee and refreshments available
11.00 Opening and Introduction in B35 – Nigel Williams, Chairman
11.05 Welcome – Jackie Ashley, President NCIUA
11.15 Manufacturers presentations:
Advanced Bionics, Cochlear
11.45 Deaflympic success, confidence restored after Implant – Melanie Jewett, NCIUA Ambassador
12.15 AGM – election of officers & executive committee
12.45 Lunch and Exhibition in B04
14.15 Improving Listening with Implants – Emma Whiting, Senior audiologist, CHEAR
14.55 The Quick fire pilot the brain matters – Peter Harris, Autifony
15.25 Closing remarks – Nigel Williams, Chairman
15.30 Tea in B04
16.00 Close
Visit the web site or contact secretary@NCIUA.org.uk by 27 May 2016 to book your place.