Capturing the Child's voice; an introduction to My World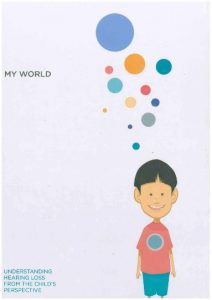 My World Training Opportunity
The University of Southampton Auditory Implant Service (USAIS), in partnership with The Ear Foundation and the IDA Institute invites you to attend a FREE training session.
When: Tuesday 28th February 2017
Where: University of Southampton Auditory Implant Service, Building 19
Time: 10:00-15:00 with 30 minutes lunch (bring lunch with you to keep costs minimal)
My World is a counselling tool specifically designed to help children with hearing losses to express their experiences. This training would be suitable for Teachers of the Deaf, Speech and Language Therapists or Paediatric Audiologists. My World can help professionals to;
Hear the voice of the child, to enhance and inform assessment and support
Ease a child's anxiety
Provide better quality services and care
This short course aims to:
To provide an overview of the My World tool; its development, theoretical underpinnings and current applications
Provide you with a working knowledge of the skills needed to use this tool effectively in your practise
Give you opportunities for hands on practise with My World
Use video footage and case studies to reflect on how My World can be used to examine issues such as:
Theory of mind
Deaf awareness
Building resilience and thinking socially
Self-advocacy
Technology use
My World is particularly useful for children aged between 3 and 11.
For further information and to book a place please email Coral at AIS.Training@soton.ac.uk