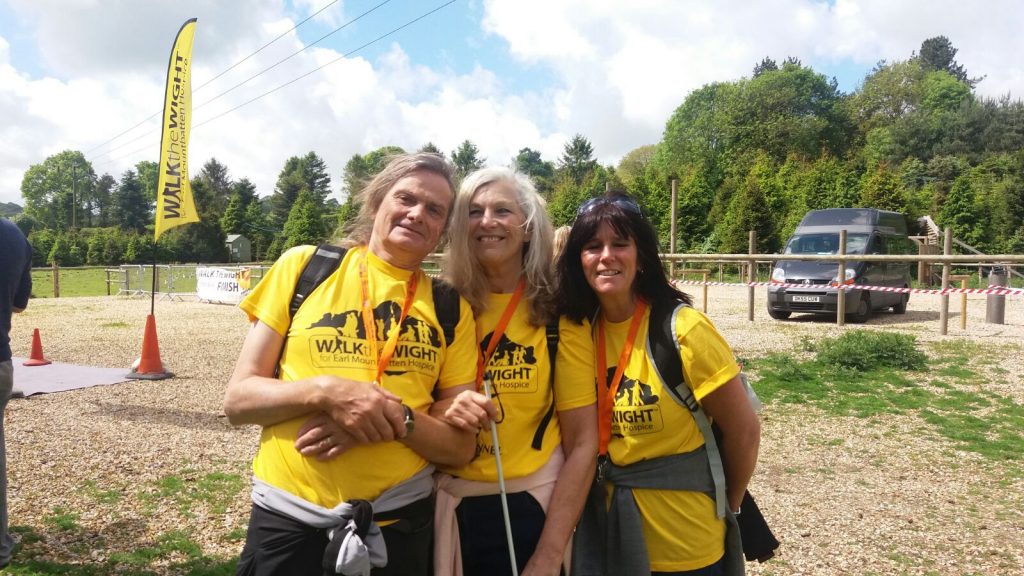 Congratulations
Congratulations to Madeline Gronland who participated in "Walk the Wight" for Earl Mountbatten Hospice. Her extraordinary determination has been celebrated by her friends and support workers after she completed the walk.
Madeline Gronland, 70, was escorted along the eight-mile route by her gardener and close friend, Geoff Smith. He said, "I started out as her gardener but I am now her friend. I take her out for little walks occasionally. I told her we were going to do the flat walk and she could not wait for it."
Madeline was deaf from birth but has regained some access to sound since having cochlear implants. However, she is now completely blind, due to a degenerative eye condition.
Geoff added: "She loved it and she is raring to go again. She is sad its over."
Madeline agreed she was proud of her medal and said: "I did not want it to end."