New patient story- Lindsey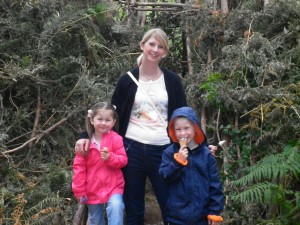 Lindsey Baker (nee Wilmshurt) first wrote about her cochlear implant journey in 2005 when she was 15 years old and had just had her surgery.
You can read about her thoughts at the time here on our Teen page.
We asked Lindsey if she would tell us about her life now that she has had her cochlear implant for nearly 10 years.
Here is an excerpt of her story. To read it in full visit our Patient Feedback page.
"Wow, has it really been nearly 10 years since I had my cochlear implant? How time flies!
Hi, Im Lindsey Baker, I wrote a story back when I was 15 years old, under the name of Lindsey Wilmshurst, about my experience of the operation and the story of how I adjusted to this amazing peice of technology.
Well, what can I say, I've experienced so much the past decade its hard to know where to begin! I think I shall start by telling you, after the difficult year of not hearing anything and struggling through my mock exams, I am so pleased to announce I passed my GCSEs with flying colours, I received all As, Bs and Cs, including an A*
One of the main things all my family and friends noticed upon my self being after having my cochlear implant was my confidence soared. Also, I matured very quickly after being accustomed to the life of everyday sounds and understanding life better than I ever did before.
From there on, I went through life doing all the things every normal hearing person does, I went to college, I made lots of friends, I socialised and dated, I worked in a busy salon with many lovely customers at ease, then moved on to resturants, working tables and behind the bar, confidently chatting away to all the customers and colleagues…"