Life of a deaf triathlete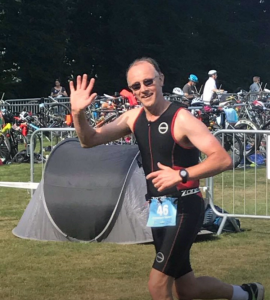 Ian Grasmeder is a profoundly deaf runner who is running the London Marathon to raise money for DeafPLUS, our charity of the year for 2017/8.
He has been contributing to a blog entitled "Life of a Deaf Triathlete" which will follow his journey up to the date of the marathon on 22nd April 2018.
He has set up the blog to share his journey and he hopes people will take the time to share this exciting journey with him and support him along the way by whatever means they're able to.
To make a donation visit the blog page or go direct to the DeafPLUS website.