Invisible Music at Turner Sims
The Turner Sims Concert Hall at the University of Southampton are hosting a concert called Invisible Music on Monday 14th May at 1pm. The running time is 55 minutes. The show is free to the general public and provided through lifelong learning.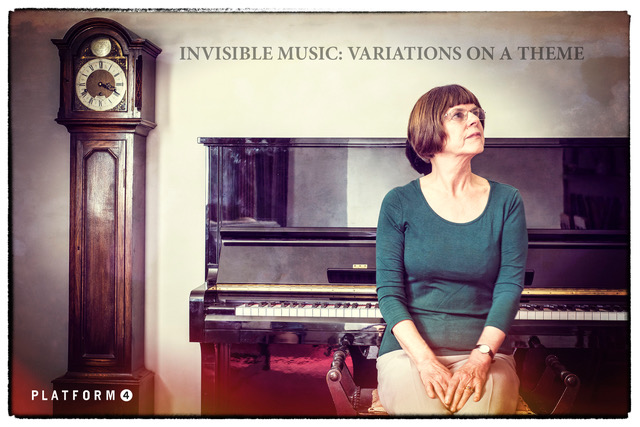 Invisible Music
Deafness is not glamorous. Everyone knows about British Sign Language but hardly any air- time is given to the deafness most of us will experience as we advance in years. It is an invisible disability and receives very little attention. And yet it is estimated that one in six adults in the UK has hearing loss. Everyone knows someone who doesn't hear as well as they used to. The chances are that 'someone' feels isolated, no longer able to enjoy the conversational exchanges the rest of us take for granted. As a professional working in the world of hearing loss, I saw at first hand the formidable invisible barrier created when someone fears looking foolish because they have missed a phrase or a word. The poem woven throughout 'Invisible Music' captures perfectly this sense of seldom being at ease in the company of others.
I was profoundly moved by 'Invisible Music'. Both by the experiential nature of the music as it recreated the challenges of two-way communication, and by the voices of those with hearing loss who had informed and shaped it. It is perceptive and thought-provoking.
It will hearten those with hearing loss And perhaps, more importantly, enlighten those who have never really given it moment's serious thought.
Background to the show
My mum is deaf and lip reads and this show (a musical concert composed by Pete Flood from the band Bellowhead) is great for people who are partially deaf working with and involved in hearing loss and lip reading. The piece has a full transcription of the words used in the music (downloadable here in advance):
Two links here to films about the project:
Here is the film about the research stages of the piece:https://vimeo.com/214735550
Here is the promo film from the premiere: https://youtu.be/2SDzGWQm004
Feedback from people with hearing loss and tutors etc..
"Everybody should have this experience to feel how people with hearing loss experience the world, I will go back and listen to my deaf friend with new ears"!
Sandra Thibault
"Excellent. The whole piece caught the reality of our world – where words and music drift in and out – very frustrating!' Rosemary from lip reading group
So evocative, beautiful and poignant. Extraordinary to hear what you have created from all our ramblings and musings – very emotional to hear our feelings in such an intimate and lyrical setting. Thank you. Sandy Marlow from lip reading group.