Do you love inventing and creating? Get involved with MED-EL's search for hearing inventions!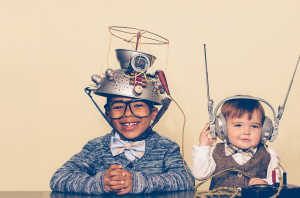 Ready, steady, invent
Every idea is welcome. It could be a new invention, an improvement to something that already exists or a clever idea that helps people with hearing loss. The important thing is how it can help people with hearing loss or make their lives easier.
Need some inspiration?
It could be something to help a grandparent who's hard of hearing – something that helps them find a new hobby or pick up an old one that hearing loss might have stopped them doing – maybe singing, listening to music or just chatting to friends. No idea is too little or too big.
Win a trip to Austria!
The winners will fly to Innsbruck, Austria, for an innovation tour of MED-EL's research and development factory and have the opportunity to meet with MED-EL's many inventors, including the company's own co-founders Ingeborg and Erwin Hochmair.
Be inspired – and inspiring!
The judging panel (of our own MED-EL inventors) will be looking for originality, creativity, practicality, imagination and innovation. Your invention can help people with hearing loss of any age.
Just download the entry form and submit with your picture, illustration, drawing or video of your invention/idea. Good luck!
Visit the MED-EL Ideas for Ears website to download the application pack.