EU Question Time for members of the Deaf community
BSL EU Referendum Debate
When? 3rd June 6:30-8:30pm
Where? Nuffield Theatre, University of Southampton SO17 1BJ
What? A Question Time style event for users of BSL to put questions to representatives of Leave & Remain.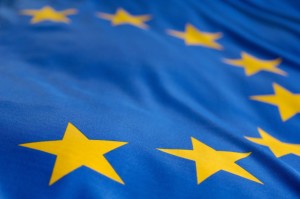 Moderator: Kam Deo
Remain: Zoe McWhinney & Tim Lichy
Leave: Thomas McWhinney & Michael Hull
You are strongly encouraged to submit a question to the panel. To do this please complete the 'Ask a question' section in the booking form no later than midday on Wednesday 1st June.
Registration will take place at 18:30 with the debate commencing at 19:00. Please present your booking confirmation email to the Student Ambassador who will check you in. The Nuffield Theatre is adjacent to the UniLink Bus Interchange, taxi drop off point and public access carparks.
To register for your FREE ticket, please follow the link: bit.ly/BSLEUref
If you have any questions please contact publicpolicy@southampton.ac.uk