Could you apply for the £6,000 education scholarship?
Cochlear offer two scholarships to help implant recipients achieve more in continuing further education at an accredited university, college or other educational institution. If you are completing your final year of school or Sixth Form College and have been accepted onto a university or tertiary education course, if you're a mature aged student or a younger student currently undertaking a university degree or other tertiary education course, then you can apply!
There is one scholarship open to Cochlear Nucleus recipients and one scholarship open to Cochlear Baha recipients.

To find out more and apply please click on the links below:
Cochlear™ Graeme Clark Scholarship Award 2017/18
Cochlear™ Anders Tjellström Scholarship Award 2017/18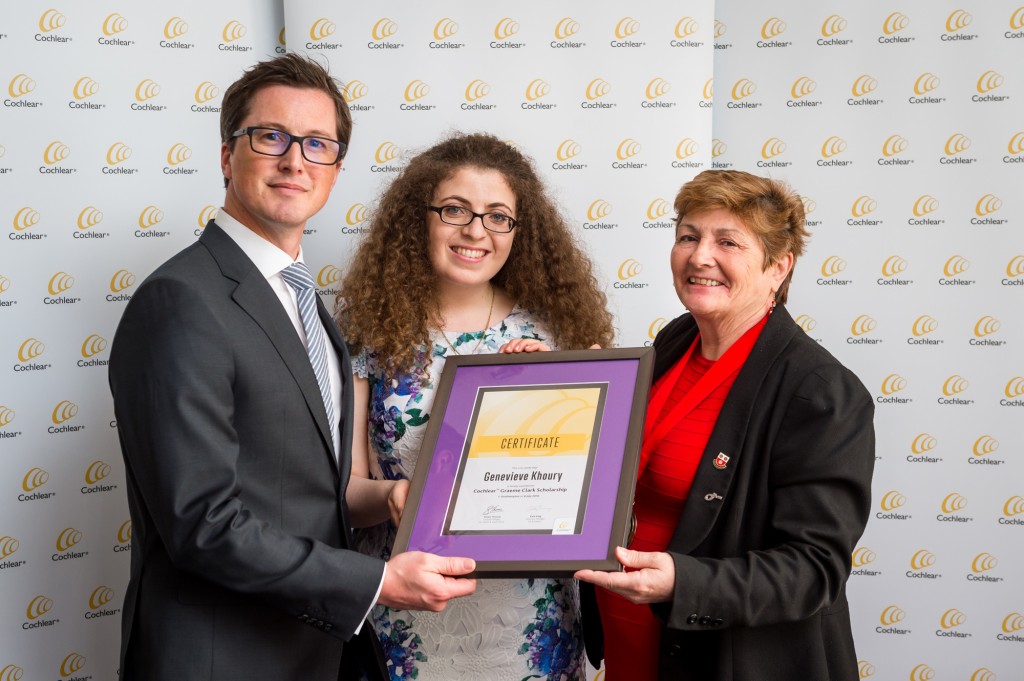 Last year Genevieve won the Graeme Clark Scholarship. Read more about how "Having cochlear implants has allowed me to realise my dream of studying to become a doctor"