Cochlear Implants: The Basics
Cochlear Implants: The Basics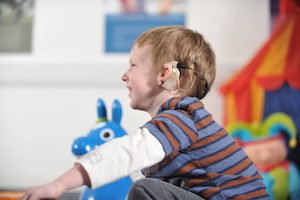 Date: To be advised
Time: 9.15 am – 4.15 pm
Fee: FREE to those who support an USAIS patient (Other delegates £30)
Venue: University of Southampton Auditory Implant Service, Building 19, SO17 1BJ
This one day course is aimed at professionals with no prior knowledge of Cochlear implants who want to know the basics in order to support a child in a classroom setting. This would be of particular interest to new Teachers of the Deaf, SENCO's, Teachers and Learning Support Assistants.
The course will cover the following:
Topics will include:
What is a cochlear implant?
Troubleshooting equipment
What is it like to have a hearing loss?
Optimising the listening environment
How to support progress (divided into groups of preschool/primary and secondary age children)
Delegates will need to choose one implant manufacturer and one age group to focus on for the day when applying on line please
Advanced Bionics / Cochlear / MED-EL
Pre-school / Primary / Secondary
Tea and Coffee will be provided. Please bring your own lunch.
Booking Information
To book a place on this course please click on the link below.
Contact AIS.Training@soton.ac.uk if you have any queries or require further information.
The last course was held on 25th October 2019
Please note: After booking you will receive a confirmation email upon successful booking onto the course. Please ensure you have completed all stages of the booking process.
Please bring evidence of booking confirmation when attending training day.