CI Berkshire Social in September
On behalf of Michele Moutteux from the CI Berkshire group.
CI South West (UK) are also joining us for social afternoon of fun and relaxation in a reserved secluded area (for a better hearing environment) at the Pitcher & Piano, in Reading, Berkshire on:
Date: Saturday afternoon, 3 September  2016.
Time: 2.30pm – 5.00pm
Address:  8 Friar St, Reading, Berkshire RG1 1DB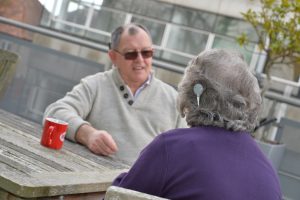 Your partner, close friend or family members are welcome to come along too!
The venue is a short, straight 3 to 4 minute walk down the road from Reading Station.
(Music at the venue will be lowered for the time we are there, this is to accommodate those who find hearing in noisy areas a challenge).
We are CI users from Oxfordshire, East and West Berkshire, South West, Hampshire and Greater London Area. If you are a CI Candidate, or interested in getting a cochlear implant this is an excellent opportunity to meet CI Users, ask questions and understand a little more about life experiences with a cochlear implant.
To help me gauge numbers for reservations as floor space is limited, email Michèle at: michelemotteux@outlook.com, this event can also be found on Facebook at: "Cochlear Implant Events UK"