Getting ready for cochlear implant assessment – online tools at home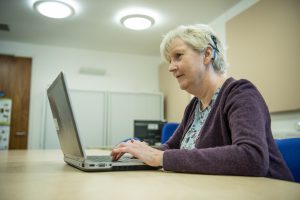 We are currently looking for participants to take part in a new study at the University of Southampton Auditory Implant Service, funded by the Ida Institute. We are interested in trying out online tools made by the Ida Institute for people who have been referred for cochlear implant assessment. The tools aim to help people prepare for their first appointment, and we want to see how much they help to improve a person's preparation and involvement in the appointment. If you take part you will be either in a control group not using the tools, or using the tools at home.
Please click here for more information and get in touch with Helen Cullington h.cullington@soton.ac.uk or Magdalena Margol-Gromada m.margol-gromada@ston.ac.uk if you may be interested in taking part.