FREE Information Day on BCHD and MEI for Professionals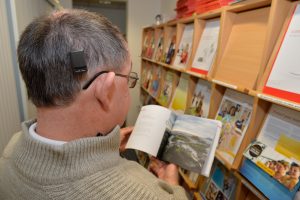 PLEASE NOTE THIS COURSE IS NOW FULLY BOOKED.
USAIS are hosting, in partnership with Cochlear UK and MED-EL, an information day to help people find out more about Bone Conduction Hearing Devices (BCHD) and Middle Ear Implants (MEI).


When: Thursday 9th November 2017
Where: University of Southampton Auditory Implant Service, Building 19, Southampton, SO17 1BJ
Who: Audiologists, ENT, Paediatricians, Teachers of the Deaf, Speech and Language Therapists
The day will be divided into two sessions, a morning and afternoon session. The morning will focus on referral criteria and background to the devices with presentations from Cochlear and MED-EL. Over lunch there will be an exhibition with the opportunity to get hands on with equipment and ask any questions. The afternoon sessions will be more practical workshops with tips for professionals supporting a child in an educational setting.
The aim of the day is to raise awareness of the different Bone Conduction Hearing Devices (BCHD) and Middle Ear Implant (MEI) systems, their benefits and referral criteria, and USAIS as a service provider.
Places are FREE and offered on a first come first served basis. If you are interested in attending please contact AIS.Training@soton.ac.uk