Auditory Implant Service expands capacity with addition of fourth surgeon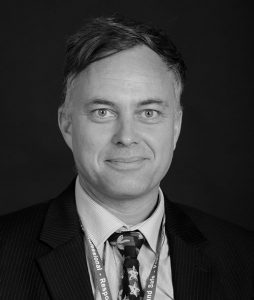 The University of Southampton Auditory Implant Service (USAIS) has increased its surgical capacity and introduced a new structure of locality teams as it prepares for a growth in cochlear implant delivery across England.
The Service has welcomed Salisbury District Hospital's Marcel Geyer FRCS to its team through new support from NHS England Specialised Commissioners.
The addition follows updated guidance from the National Institute for Health and Care Excellence (NICE) which will allow hundreds more people with severe to profound deafness to be eligible for cochlear implants each year.
USAIS has restructured its resources into four localities to manage this increased demand.
Team Lead Anna Duncan and Consultant William Hellier will coordinate Central patients
Team Lead Nicola Sheppard and Consultant Mike Pringle will address patients in the East
Team Lead Roberta Buhagiar and Consultant Tim Mitchell will focus on the West
Team Lead Sarah Baumann and newly appointed Marcel will look after the North.
Marcel has previously worked as an Honorary Clinical Fellow for the Cochlear Implant Service and Advanced Otology Unit at the Royal Prince Alfred Hospital and Children's Hospital Westmead in Sydney, Australia.
He will now share time at AIS with his current post as a Consultant in Otolaryngology at Salisbury District Hospital.
The updated NICE guidance was published on Thursday 7th March after a review of the definition of severe to profound deafness. Severe to profound deafness is now recognised as only hearing sounds louder than 80dB HL at 2 or more frequencies without hearing aids. The updated guidance will allow more people with severe to profound deafness to be eligible for cochlear implants
Currently around 1,260 people in England receive cochlear implants each year. These updated recommendations could lead to a 70% increase in that number, to 2,150 people, once a steady state is reached in 2024/25.