ARUK chosen as Charity of the Year
AIS have chosen Alzheimer's Research UK as our new charity of the year. We began fundraising for ARUK at our patient party where we were joined by representatives our previous charity of the year Hearing Dogs. When fundraising for hearing dogs AIS raised enough money to buy a puppy – a black cocker spaniel which we named 'Ace'. We are looking forward to raising money for another equally valuable cause.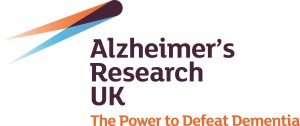 Please click the link to donate online uk.virginmoneygiving.com/team/AIS or drop your loose change into the collection box at reception next time you visit AIS.
Thank you to everyone who has donated towards this so far.
Some facts and figures:
There are 850,000 people living with dementia in the UK today (1.3 per cent). By 2025, the number is expected to rise to over one million. By 2050, it is projected to exceed 2 million.
Over 40,000 people under 65 years of age have dementia.
In the UK it is estimated that 62 per cent of people with dementia are female and 38 percent are male.
Dementia is the leading cause of death among women in the UK with 12.2 per cent (31,850) of deaths per year attributed directly to the condition. Dementia is the third leading cause of death among men with 6.2 per cent (15,262) of deaths per year directly attributed to it.
The Department of Health estimates that only 59 per cent of people with dementia in England have a formal diagnosis.
Dementia is now the most feared condition amongst people over 55 years in the UK. Overall it is the second most feared condition across adults.
24.5 million people in the UK, 38 per cent of the population, know a family member or friend with dementia. There are approximately 670,000 primary carers caring for people with dementia, it is estimated they save the UK economy £11 billion annually.
Dementia costs the UK economy over £24 billion a year. By 2025 it is expected dementia will cost the UK economy £32.5 billion and by 2050 it could be costing the UK economy £59.4 billion at today's prices.
If we could delay the onset of Dementia in people by 2years, by 2030 there would be 184,000 fewer people with dementia and 156,000 fewer informal carers. Dementia would cost the economy £5.9 billion less, £32.2 billion compared to £38.1 billion.
In 2012/13 combined government and charitable spend on cancer research was 7 times higher than for dementia research, £503 million was invested in cancer research compared to £74 million for dementia research.
For more information, advice, support and ways to help, please visit the ARUK website:
http://www.alzheimersresearchuk.org/