Adult Cochlear Implant Group Report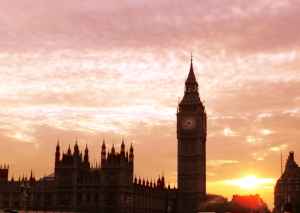 The Adult Cochlear Implant Action Group includes Action on Hearing Loss, British Academy of Audiology, British Cochlear Implant Group, British Society for Audiology, Cochlear Implanted Children's Support Group, Ear Foundation, Hearing Link, National Cochlear Implant Users' Association, National Association of Deafened People and implant centres throughout the UK. It thus brings together clinicians, health professionals, researchers, charities and cochlear implant users who share a common commitment to make cochlear implants available to all adults who stand to benefit from this technology.
After the parliamentary debate on NICE criteria, the Adult Cochlear Implant Action Group published a report. Below is their recommendations and the government response. Click here to read the full report.
What needs to happen?
The Action Plan on Hearing Loss (DoH and NHS England 2015) made clear that there should be "timely access to specialist services when required, including assessment for cochlear implants" we now need to ensure that is a reality for all those who could benefit.
To achieve the vision of the Action Plan we need;
NICE to issue new guidance on candidacy;
NHS commissioners, NHS Improvement and NHS England to take into account the current overwhelming evidence of the benefits of cochlear implants in improving health and wellbeing and the potential savings over time to health and social care budgets in commissioning decisions and ensuring that funding is available;
In line with the Action Plan on Hearing Loss commissioners of health care should look at more innovative models of funding and service delivery including opportunities created by telemedicine, service innovation and new delivery models to ensure more people can access implants;
The National Health Service (NHS), working with the audiology, medical professions and users should develop a targeted programme to promote greater awareness of the benefits of cochlear implants for GPs and other health professionals including the importance of early intervention and integrated planned support as part of the Action Plan in England;
Professionals in Audiology and related services have the training and support to ensure that they can properly identify and refer those who could benefit from cochlear implantation;
More research into the links between hearing loss and dementia and mental health issues.
Government Response
In a recent debate on assessment for CI's in the House of Commons responding to the Chair of All Party Group on Deafness Jim Fitzpatrick MP the Health Minister David Mowat said;
"I will also see to it that the issues raised in this debate, in both the hon. Gentleman's remarks and my remarks, go to NICE as part of the process, so that it is under no illusion as to whether Parliament has considered the matter, and so that it knows that we are extremely keen that it comes to the right answer. It is for NICE to decide whether the BKB test is right and whether 90 dB HL is the right measure."
The Minister also noted that there is an issue around provision for older people getting access to cochlear implants; "The hon. Gentleman talked about 5% of adults being able to benefit from the technology. My figure is 7%, but that is not something that we will quibble about. The uptake is much higher among children with profound hearing loss, with 74% of children under the age of three and 94% of under-17s having an implant. That could lead us to think that commissioners do not always consider the technology as an appropriate solution when a retired or older person has profound hearing loss. In a sense, I suppose that is age discrimination."
And that supported the fact that CI's need greater promotion within the health system;
"We will make sure that the fact that cochlear implants can make such a radical difference to people's lives is emphasised with GPs as part of the process."